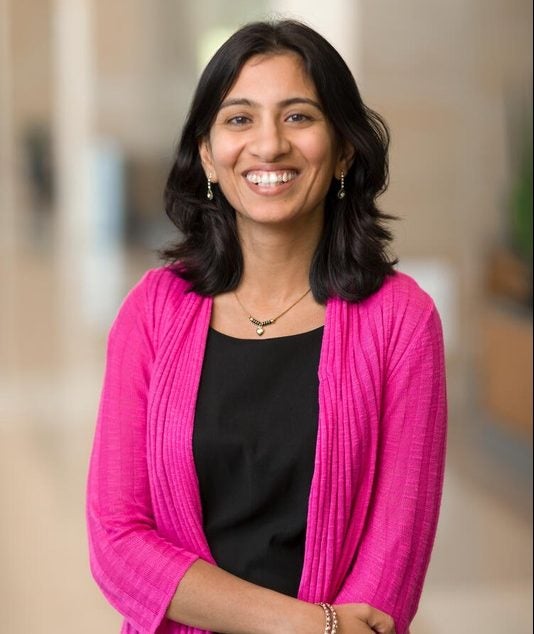 Dr. Nandita Khera MD, MPH
Consultant, Division of Hematology/Oncology
Associate Professor of Medicine, Mayo Clinic Alix School of Medicine
Medical Director, Ambulatory Infusion Center
Associate Chair for Digital Transformation and Practice Integration
Department of Medicine, Mayo Clinic, Phoenix, AZ
Nandita Khera is an Associate Professor of Medicine in the Mayo Clinic College of Medicine and a Consultant in the Division of Hematology/ Oncology at Mayo Clinic Arizona. She received her Bachelor of Medicine-Bachelor of Surgery degree from Lady Hardinge Medical College in New Delhi and her Masters in Public Health from the University of Washington. At the Mayo Clinic, Dr. Khera treats patients with hematological malignancies and some solid tumors, especially those needing blood and marrow transplant (BMT).
Her overall research goal is to design and evaluate strategies to improve the delivery of care to cancer patients, especially those undergoing stem cell transplant. She studies the psychosocial and financial outcomes of cancer treatment, especially in survivors with diverse socioeconomic, racial, ethnic and cultural backgrounds. This is an emerging priority area for survivorship research and clinical care.
She has published several papers in outcomes, late effects, and quality of care in cancer patients. She teaches classes as part of the high value cost conscious care curriculum at Mayo medical school and provides mentorship to trainees interested in projects in these areas. She holds various leadership positions on committees, organizations, and professional societies in hematology and BMT, including the American Society for Blood and Marrow Transplantation/Canadian Blood and Marrow Transplant Group, the Health Services and International Issues Working Committee, the National Marrow Donor Program: Advisory Group on Financial Barriers to Transplant, and the Mayo Clinic Health Equity Research Initiative Program.