2019 College of Pharmacy Research Day
The 10th Annual Research day was a great success, with ~ 88 posters presented, a fantastic keynote seminar by Dr. Johnson, and great participation from our alumni and external colleagues from industry, including 52 of our poster judges. We would like to thank our corporate sponsors (Astellas, AbbVie, Genentech, Horizon, and Lundbeck), along with our University supporters (OTM Innovate@UIC, CCTS, AAPS, CRS, ISPOR, and ISPE) and other outside donors (Swanson Family Research Day Fund) that provided funds for the event and poster awards.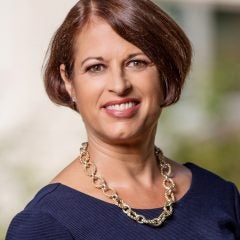 Keynote Presentation: "Improving Clinical Outcomes through Pharmacogenomics"

Dean of the University of Florida College of Pharmacy

Distinguished Professor of Pharmacy and Medicine

Director of the UF Health Personalized Medicine Program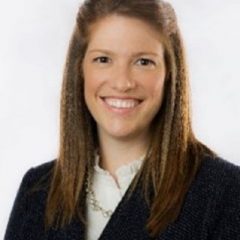 Hans W. Vahlteich Research Award: "Entrustable Professional Activities Assessment within Experiential Curricula: A Primer for Evaluation"

Dr. Jennie B. Jarrett, PharmD, BCPS, MMedEd

Assistant Professor, Department of Pharmacy Practice
This year, we have given out over $30,000 in graduate student awards and scholarships.  To see who received which award and for the list of other significant external awards received by our graduate students and postdocs, click on the link below.
Biology: Molecular & Cell Biology; Mechanism of Action

First prize: Astellas Award for Excellence in Research

Alexandria N. Young, Denisse Herrera, Andrew Huntsman, Rathnayake A. Rathnayake, Melissa A. Korkmaz, Daniel D. Lanvit, A. Douglas Kinghorn, Mitch Phelps, Leslie N. Aldrich, Stephanie Cologna, James R. Fuchs, Joanna E. Burdette, "Target Discovery of Natural Product Inspired Phyllanthusmins for Treatment of High Grade Serous Ovarian Cancer"

Second prize: AbbVie-Genentech Award for Excellence in Research

Matthew A. Gilbertson, Abhishek D. Deshpande, Hannah N. Miles, Karin C. Nitiss, John L. Nitiss, "Etoposide Hypersensitivity Mediated by Mutations in the ATPase Domain of hTop2α"

Third prize: Horizon-Lundbeck Award for Excellence in Research

Mirielle Nauman, Bhaskar Vemu, Jeremy J. Johnson, "Identification of Xanthones from the Mangosteen Fruit that Promote Androgen Receptor Degradation"

Chemistry: Discovery, Modeling, Design & Evaluation of Novel Drugs; Detection & Delivery Systems

First prize: Astellas Award for Excellence in Research

Sylvia Kunakom, Alessandra S. Eustáquio, "Development of a Bacterial Host for Natural Product Discovery and Production"

Second prize: AbbVie-Genentech Award for Excellence in Research

Cutler Lewandowski, Manel Ben Aissa, Wasim Khan, Bhargava Karumudi, Sue Lee, Mary Jo LaDu, Brian Layden, Gregory R.J. Thatcher, "Selective ABCA1 Activators as Multifunctional Therapeutics for Alzheimer's Disease"

Third prize: Horizon-Lundbeck Award for Excellence in Research

Karol Sokolowski, Yavnika Kashyap, Catherine Dial, Timothy Langridge, Richard A. Gemeinhart, "Exploring the Formulation Conditions of a Copolymer Micelle-Protein Supramolecular Structure for Chronic Wound Resolution"

Clinical, Social, and Applied Sciences

First prize: Astellas Award for Excellence in Research

Melissa M. Galey, Alexandria N. Young, Valentina Petukhova, Mingxun Wang, Jian Wang, Joanna E. Burdette, Laura M. Sanchez, "Utilizing Protein Signatures from Heterogeneous Cell Populations in a Murine Model for Diagnosis of Ovarian Cancer"

Second prize: AbbVie-Genentech Award for Excellence in Research

Denise Lamm, Mark Biagi, Tiffany Wu, Kevin Meyer, Eric Wenzler, "Activity of Aztreonam in Combination with Avibactam or Vaborbactam against Levofloxacin and/or SulfamethoxazoleTrimethoprim Resistant Stenotrophomonas maltophilia"

Third prize: Horizon-Lundbeck Award for Excellence in Research

Katherine Zhang, Shirley Huang, Daniel R. Touchette, Monika Marko-Holguin, Benjamin Van Voorhees, "Cost-Effectiveness of Web-Based Depression Programs for Adolescents"
Innovate@UIC Innovation Award

Brian David, May Barakat, Lin Chen, Yan Zhao, Luisa DiPietro, Terry W. Moore, "Structure-Activity Relationship and Evaluation of Non-electrophilic NRf2 Activators in a Diabetic Mouse Model"

Yangfeng Li, Rui Xiong, Jiong Zhao, Lauren M. Gutgesell, Debra A. Tonetti, Gregory R.J. Thatcher, "Fulvestrant-Resistant Breast Cancer: Development of Novel Bromodomain Inhibitors as a Second-Line Therapy"

Center for Clinical and Translational Science (CCTS) Multidisciplinary Team Science Award

Ashutosh Tripathi, Hui Chen, Hyunwoo Lee, Hyunyoung Jeong, "Gut Microbiota Convert Etoposide to its Catechol Metabolite"

Student Chapter Choice Awards

Sungjoon Cho, Kyoung-Jae Won, Vanessa Leone, Eugene B. Chang, Hyunwoo Lee, Hyunyoung Jeong, "Commensal Gut Microbiota Modulates Susceptibility to Acetaminophen-induced Hepatotoxicity"

Laura R. Hardy, Melissa R Pergande, Karina Esparaza, Kimberly N. Heath, Daniel Lantvit, Hayat Önyüksel, Stephanie M. Cologna, Joanna E. Burdette, "Proteomic Analysis Reveals a Role for PAX8 in High Grade Serous Ovarian Cancer Metastasis that can be Targeted with Micelle Encapsulated Thiostrepton"

Maryam Naveed, Miranda Kopfman, Connie Yan, Ali Alobaidi, ATC Faculty*, Edith A. Nutescu, Lisa K. Sharp, "Impact of Transportation Barriers on Optimal Anticoagulation Outcomes in Underserved Patients at an Urban Ambulatory Clinic"

Inyoung Lee, Sruthi Adimadhyam, Edith A. Nutescu, Jifang Zhou, Alemseged Asfaw, Karen Sweiss, Pritesh Patel, Gregory S. Calip, "Arterial and Venous Thromboembolic Safety of Bevacizumab in Patients with High-Grade Glioma"