2016 College of Pharmacy Research Day
The 7th Annual Research day was a great success, with ~ 75 posters presented, a compelling keynote seminar by Dr. Liota, and great participation from our alumni and external colleagues from industry, including 45 of our poster judges. We would like to thank our corporate sponsors (Takeda, Hospira, Horizon, Lundbeck, and TEVA), along with our University supporters (UI Health Cancer Center, OTM Innovate@UIC, CCTS, SAFC, AAPS, CRS, and ISPOR) that provided funds for the event and the 16 poster awards.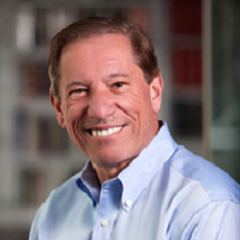 Keynote Presentation: "A New Model for Drug Development in Academic Institutions"

Executive Director, Emory Institute for Drug Development (EIDD)

Samuel Candler Dobbs Professor, Department of Chemistry, Emory University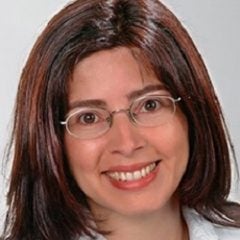 Hans W. Vahlteich Research Award: "Production of fluorinated polyketide drugs using microbial fermentation"

Dr. Alessandra S. Eustaquio, PhD

Assistant Professor, Department of Medicinal Chemistry & Pharmacognosy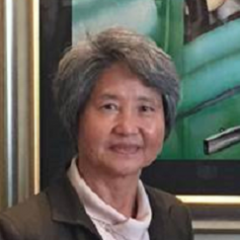 Alumna of the Year Award

Dr. Jane Hsiao, PhD '73, MBA

Vice Chairman and Chief Technical Officer, Opko Health, Inc.

Founder of Innotech Laboratory and IVAX LLC

President of Ophtalmic Technologies, Inc.

Chairman of Non-Invasive Monitoring Systems, Inc.
This year, we have given out over $25,000 in graduate student awards and scholarships.  To see who received which award and for the list of other significant external awards received by our graduate students and postdocs, click on the link below.
Biology: Molecular & Cell Biology; Mechanism of Action

First prize: Takeda Pharmaceuticals Award for Excellence in Research

Thao ND Pham, Bethany PE White, Huiping Zhao, Debra A Tonetti, "Protein kinase C alpha mediates FOXC2 transcriptional repression of p120-catenin in breast cancer"

Second prize: Hospira Award for Excellence in Research

Matthew Gilbertson, Karin Nitiss, John Nitiss, "Trapped Topoisomerase 2 covalent complexes generate unique mutational spectrum"

Third prize: Lundbeck Award for Excellence in Research

Dimple Modi, Rosemarie Tagare, David Davis, Dan Lantvit, Joanna E. Burdette, "Regulation of PAX2 in fallopian tube epithelium and high-grade serous ovarian carcinoma"

Jing Li, Karin Nitiss, Matthew Summerlin, John L. Nitiss and Les Hanakahi, "Investigating role of TDP1 in non-homologous end joining"

Chemistry: Discovery, Modeling, Design & Evaluation of Novel Drugs; Detection & Delivery Systems

First prize: Takeda Pharmaceuticals Award for Excellence in Research

Lauren M. Gutgesell, Jiong Zhao, Kiira Ratia, Gregory R.J. Thatcher, "A chemical genomic approach for identifying vulnerability in tamoxifen resistant breast cancer"

Second prize: Horizon Pharma Award for Excellence in Research

Thomas Speltz, Sean Fanning, Christopher Mayne, Colin Fowler, Emad Tajkhorshid, Geoffrey Greene, Jeanne Danes, Jonna Frasor, Terry Moore, "Branching out: γ-methylated hydrocarbon stapled peptides for the estrogen receptor/coactivator interaction"

Clinical, Social, and Applied Sciences

First prize: Takeda Pharmaceuticals Award for Excellence in Research

Surafel Mulugeta, Eric Wenzler, Melinda M. Soriano, Fred Zar, Larry Danziger, "Differences in Clostridium difficile infection outcomes between guideline concordant and discordant therapy"

Second prize: TEVA Award for Excellence in Research

Pohung Lin, Beenish S. Manzoor, Adela Lupas, Raluca Birza, Dan Gratie and Edith A. Nutescu, "The Impact of genotype testing on clinical outcomes in warfarin treated patients undergoing major orthopedic surgery and managed by a pharmacist-guided personalized consult service"
Innovate@UIC Innovation Award

Rui Xiong, Jiong Zhao, Lauren Gutgesell, Gregory R. J. Thatcher, "Novel selective estrogen receptor downregulators developed using endocrine-independent breast cancer cell lines"

Ja Hye Myung, Sin-jung Park, Kevin Tam, Andrew Z. Wang, Seungpyo Hong, "UiChip: Circulating tumor cell detection for monitoring radiotherapy responses"

and

Pooja Narendra, Anushree Datar, Tanja Skakavac, Karin Nitiss, John Nitiss, Rohit Kolhatkar, "Use of minicircle DNA as a tool to induce RNAi to knockdown oncogenic EML4-ALK in lung cancer cell lines"

UICancer Center Cancer Science Prize

Yilun Sun, John Nitiss, "Processing of topoisomerase II (TOP2) – DNA covalent complexes for repair of DNA damage induced by TOP2-targeting anti-cancer agents"

Thomas Hanigan, Jayaprakash Neerasa, Jonna Frasor, Pavel Petukhov, "Cell based strategy to improve HDAC inhibitor efficacy as breast cancer therapeutics"

Center for Clinical and Translational Science (CCTS) Multidisciplinary Team Science Award

Mary Choules, Michael Mayer, Minh Vo, Guido Pauli, "Estimation of systemic drug exposure in obese patients following bariatric surgery using physiologically based pharmacokinetic modeling approach"

Student Chapter Choice Awards

Rui Xiong, Jiong Zhao, Lauren Gutgesell, Gregory R. J. Thatcher, "Novel selective estrogen receptor downregulators developed using endocrine-independent breast cancer cell line"

Jose Suarez, Rohit Kolhatkar, "Comparative analysis of polymeric conjugates containing first generation Geldanamycin or second generation SNX-5422 as HSP90 inhibitors"

Wan-Ju Lee, Leslie A. Briars, Todd A. Lee, Gregory S. Calip, Katie J. Suda, Glen T. Schumock, "Utilization of tumor necrosis factor alpha inhibitors in children and young adults with juvenile idiopathic arthritis"