Information Part 1
2018 College of Pharmacy Research Day
The 9th Annual Research day was a great success, with ~ 85 posters presented, a fantastic keynote seminar by Dr. Pearson, and great participation from our alumni and external colleagues from industry. We would like to thank our corporate sponsors (Takeda, AbbVie, and Horizon), along with our University supporters (UI Health Cancer Center, OTM Innovate@UIC, CCTS, AAPS, CRS, ISPOR, and ISPE) that provided funds for the event and the 18 poster awards.
Speakers & Awards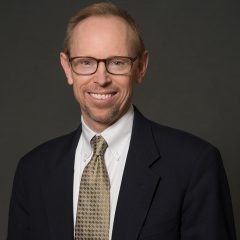 Keynote Presentation: "Is there a "fair" price for a new drug? The new landscape for pharmaceutical value assessment in the United States"

Dr. Steven D. Pearson, MD, MSc

President, Institute for Clinical and Economic Review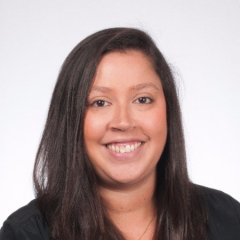 Hans W. Vahlteich Research Award: "Dissecting host-microbe chemical communication in pathogenic relationships"

Assistant Professor, Department of Medicinal Chemistry & Pharmacognosy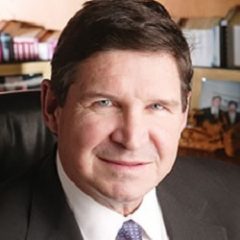 Alumnus of the Year Award

Dr. Michael T. Flavin, PhD '84

Managing Director, Flavin Ventures, LLC

Chief Executive Officer, Shamrock Structures, LLC

Chairman & Chief Executive Officer, Advanced Life Sciences, Inc.
2017 Graduate Student Awards and External Trainee Awards
This year, we have given out over $25,000 in graduate student awards and scholarships.  To see who received which award and for the list of other significant external awards received by our graduate students and postdocs, click on the link below.
2018 Poster Award Winners
Biology: Molecular & Cell Biology; Mechanism of Action

First prize: Takeda Pharmaceuticals Award for Excellence in Research

Shijie Huang, Dorota Klepacki, Luc Jaeger, Alexander S. Mankin, "Bacterial Cells can Live Without Free 5S rRNA"

Second prize: AbbVie Award for Excellence in Research

Rachel Knopp, Manel Ben Aissa, Ammar Jastaniah, Sue H. Leem Ragda Izar, Gregory R. J. Thatcher, "Selective Calpain-1 versus Calpain/Cathepsin-B Dual Inhibtion as a Therapeutic Approach to AD"

Second prize: Horizon Award for Excellence in Research

Kyle Mathes, Jimmy Orjala, Alessandra S. Eustaquio, "Genome Mining of Freshwater Cyanobacteria for Rare Metabolites"

Chemistry: Discovery, Modeling, Design & Evaluation of Novel Drugs; Detection & Delivery Systems

First prize: Takeda Pharmaceuticals Award for Excellence in Research

Daniel S. May, Camila M. Crnkovic, Aleksej Krunic, Jimmy Orjala, "A Bioinformatic and Metabolomic Strategy to Discover New Natural Products from Cultured Cyanobacteria"

Second prize: AbbVie Award for Excellence in Research

Camila M. Crnkovic, Aleksej Krunic, Daniel S. May, Diana Kao, Tyler A. Wilson, James R. Fuchs, Joanna E. Burdette,Nicholas H. Oberlies, Jimmy Orjala, "Metabolomics Guided the Discovery of New Natural Products from Cyanobacteria"

Second prize: Horizon Award for Excellence in Research

Alanna Condren, Kahl, Lars Dietrich, Laura Sanchez, "Bile Acid Exposure Alters Specialized Metabolism Leading to Biofilm Inhibition in Pseudomonas aeruginosa"

and

Benjamin G. Richardson, Atul D. Jain, Phillip R. Lazzara, Brian P. David, Haranatha Potteti, Chandra Tamatam, EwelinaChoma, Kornelia Skowron, Katherine Dye, Yue-Ting Wang, Aleksej Krunic, Sekhar P. Reddy, Terry W. Moore, "Replacement of a Naphthalene Scaffold in Keap1/Nrf2 Inhibitors"

Clinical, Social, and Applied Sciences

First prize: Takeda Pharmaceuticals Award for Excellence in Research

Rachel Harrington, Sruthi Adimadhyam, Todd A. Lee, Glen T. Schumock, James W. Antoon, "A Case-Crossover Study Examining the Association between Oseltamivir and Suicide among Pediatric Patients, 2009-2014"

Second prize: AbbVie Award for Excellence in Research

Jeremy Capulong, Beenish S. Manzoor, Edith A. Nutescu, "The Impact of Health Literacy and Numeracy on Quality of Anticoagulation Control in Minority Patients"

Second prize: Horizon Award for Excellence in Research

Katherine Harrigan, Surrey Walton, Shirley Huang, Varun Kumar, Rick Chapman, Steven Atlas, Foluso Agboola, Dan Ollendorf, Daniel Touchette, "Long-term Cost-effectiveness of Valbenazine and Deutetrabenazine for Tardive Dyskinesia"
Awards cont.
Innovate@UIC Innovation Award

Cutler Lewandowski, Manel BenAissa, Sue Lee, Bhargava Karumudi, Gregory Thatcher, "Development of Tissue-Selective ABCA1 Agonists as Potential Therapeutics for Alzheimer's Disease"

Sue Hyun Lee, Manel Ben Aissa, Yue-ting Wang, Emily Nepomuceno, David Gonzalez, Gregory R.J. Thatcher, "Novel Model of Accelerated Cognitive Deficits Induced by Oxidative Stress and Traumatic Brain Injury with Exacerbated Neuropathology"

UICancer Center Cancer Science Prize

Taha Y. Taha, Shaimaa M. Aboukhatwa, Rachel C. Knopp, Naohiko Ikegaki, Hazem Abdelkarim, Jayaprakash Neerasa,Yunlong Lu, Raghupathi Neelarapu, Thomas W. Hanigan, Gregory R. J. Thatcher, Pavel A. Petukhov, "Design, Synthesis, and Biological Evaluation of Tetrahydroisoquinoline-Based Histone Deacetylase 8 Selective Inhibitors"

Jose Colina, Subbulakshmi Karthikeyan, Peter Varughese, Joanna E. Burdette, "Loss of PAX2 Recapitulates Secretory Cell Outgrowths (SCOUTs), precursors to High-Grade Serous Ovarian Cancer and Potentiates Aberrant AKT and Steroid Signaling"

Center for Clinical and Translational Science (CCTS) Multidisciplinary Team Science Award

Yukuang Guo, Camila Crnkovic, Hyunwoo Lee, Jimmy Orjala, John Lee, Hyunyoung Jeong, "The Role of Gut Microbiota in Tacrolimus Metabolism"

Student Chapter Choice Awards

Thomas Speltz, Zamia Siddiqui, Jeanne Danes, Sean Fanning, Colin Fowler, Chris Mayne, Emad Tajkhorshid, Geoffrey L.Greene, Jonna Frasor, Terry W. Moore, "Functionalized Hydrocarbon Stapled Peptides for the Estrogen Receptor/Coactivator Interaction"

Katherine E Zink, Matt Dean, Joanna E Burdette, Laura M Sanchez, "Developing a Novel Imaging Mass Spectrometry Method to Detect Chemical Communication Driving Metastasis in Ovarian Cancer"

Ashley S. Cha, Ernest H. Law, A. Simon Pickard, "American Perceptions of Health Then and Now: Comparing the United States General Adult Population in 2002 and 2017"

Alemseged Ayele Asfaw, Connie H Yan, Victor Ramirez, Karen Sweiss, Scott Wirth, Pritesh Patel, Lisa Sharp, "Patient-reported Barriers to Medication Adherence and Perspectives on Sensored-medication Devices in Patients from Lower Socioeconomic Background with Multiple Myeloma"
Thank you for your Support!

2018 Sponsors