2015 College of Pharmacy Research Day
The 6th Annual Research day was a great success, with ~ 90 posters presented, a compelling keynote seminar by Dr. Carter, and great participation from our alumni and external colleagues from industry. We would like to thank our corporate sponsors (Takeda, Lundbeck, and TEVA), along with our University supporters (UI Health Cancer Center, OTM Innovate@UIC, CCTS, SAFC, and AAPS) that provided funds for the event and the 12 poster awards.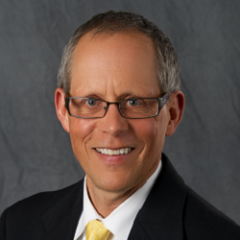 Keynote Presentation: "Team-Based Care for Hypertension in the Age of Healthcare Reform"

Dr. Barry L. Carter, PharmD, FCCP, FAHA, FASH, FAPHA

Patrick E. Keefe Professor, Department of Pharmacy Practice and Science, College of Pharmacy, University of Iowa

Professor, Department of Family Medicine, Roy J. and Lucille A. Carver College of Medicine, University of Iowa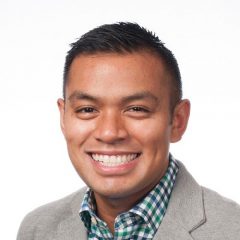 Hans W. Vahlteich Research Award: "Commonly Used Medications and Multiple Myleoma Risk"

Dr. Gregory S. Calip, PharmD, MPH, PhD

Assistant Professor, Department of Pharmacy Systems, Outcomes and Policy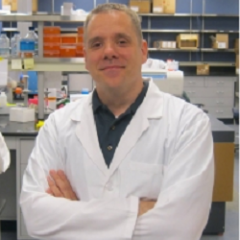 Hans W. Vahlteich Research Award: "Optimizing Xanthones from Garcinia mangostana as Androgen Receptor Degradation Enhancers"

Dr. Jeremy J. Johnson, PharmD, PhD

Assistant Professor, Department of Pharmacy Practice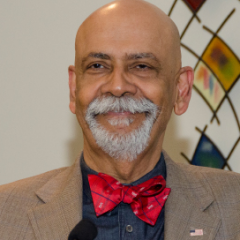 Alumnus of the Year Award

Dr. Sarfaraz Niazi, PhD '74

Founder, Executive Chairman, Pharmaceutical Scientist, Inc.

Founder, Adello Biologics, LLC.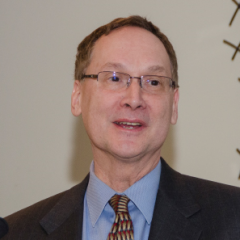 Retzky Philanthropic Leadership Award

Al Mancini, BS '76

Clinical Instructor, UIC College of Pharmacy

Editorial Advisory Board, Institute of Validation Technology (IVT)
This year, we have given out almost $25,000 in graduate student awards and scholarships.  To see who received which award and for the list of other significant external awards received by our graduate students and postdocs, click on the link below.
Biology: Molecular & Cell Biology; Mechanism of Action

First prize: for Excellence in Research

F. Sezen Meydan, S. Karthikeyan, D. Klepacki, N. Vazquez-Laslop, Alexander Mankin, "Programmed Frameshifting Modulates the Expression"

Second prize:  for Excellence in Research

Tina Mistry, Shahila Mehboob, Lena Truong, Michael E. Johnson, "Mode of Action of Novel Benzimidazole-based FabI Inhibitors in Staphylococcus aureus"

Chemistry: Discovery, Modeling, Design & Evaluation of Novel Drugs; Detection & Delivery Systems

First prize:  for Excellence in Research

Ja Hye Myung, Ashley Cha, Kevin Tam, Andrew Wang, Seungpyo Hong, "Circulating Tumor Cells: Not All Detected Cells Are Bad and Not All Bad Cells Are Detected"

Second prize: for Excellence in Research

Jason Buhrman, Jamie Rayahin, Yu Zhang, Mary Tang, Richard Gemeinhart, "Recombinant Protein Immobilization and Controlled-Release Mediated by Versatile, Non-Covalent Protein Anchor"

Clinical, Social, and Applied Sciences

First prize:  for Excellence in Research

Ellie Jhun, Y. Yao, R. Molokie, A. K. Mack, D. J. Wilkie, Jim Z. Wang, "Sickle Cell Pain Genetics and the Monoamine Neurotransmitter System"

Second prize:  for Excellence in Research

Beenish Manzoor, J. Duarte, J. Lee, W. Galanter, S. Walton, N. Galanter, J. Krishnan, J. Bauman, L. Cavallari, Edith Nutescu, "The Impact of Race on the Association Between a Novel Genotype-Guided Personalized Warfarin Service and Clinical Outcomes in an Ethnically Diverse Population"
Innovate@UIC Innovation Award

Rasika Phasalkar, Joo-Won Nam, Shao-Nong Chen, James McAlpine, Ariene Leme, Cristina Vidal, Ana Bedran-Russo, Guido Pauli, "Dimeric and Trimeric Proanthocyanidins from Grapes: A Promising Source for Dental Biomaterials"

Atul Jain, Terry Moore, "A Scaffold-hopping Approach to Discovery of Keap1/Nrf2 Inhibitors"

UICancer Center Cancer Science Prize

Thao ND Pham, Bethany White, Debra Tonetti, "Protein Kinase Cα (PKCα) is a Novel Regulator of FOXC2 and p120-catenin in Triple Negative and Endocrine-Resistant Breast Cancer"

Tareisha Dunlap, Shuai Wang, Charlotte Simmler, Guido Pauli, Birgit Dietz, Judy L. Bolton, "Licochalcone A from Glycyrrhiza inflata Modulates P450 1B1-mediated Estrogen Oxidative Metabolism in MCF-10A Cells"

Center for Clinical and Translational Science (CCTS) Multidisciplinary Team Science Award

Xiaoyu Hu, F. Huang, M. Szymusiak, Y. Liu, Z. Jim Wang, "Curcumin Attentuate Opioid Tolerance, Dependence, and Hyperalgesia by Inhibiting CaMKIIα Activity"

Student Chapter Choice Awards

Wei-Lun Chen, Joanna Burdette, Steven Swanson, "Silvestrol Induces Autophagy and Apoptosis in Human Melanoma Cells"