Information Part 1
2017 College of Pharmacy Research Day
The 8th Annual Research day was a great success, with ~ 95 posters presented, a fantastic keynote seminar by Dr. McDonell, and great participation from our alumni and external colleagues from industry, including 48 of our poster judges. We would like to thank our corporate sponsors (Takeda, Hospira/Pfizer, Horizon, AbbVie, and Adello Biologics), along with our University supporters (UI Health Cancer Center, OTM Innovate@UIC, CCTS, SAFC, AAPS, CRS, ISPOR, and ISPE) that provided funds for the event and the 18 poster awards.
Speakers & Awards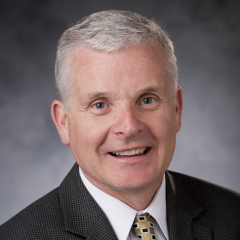 Keynote Presentation: "Mechanism-based discovery of new therapeutic targets in the estrogen receptor signaling pathway in breast cancer"

Glaxo-Wellcome Professor of Molecular Cancer Biology

Chairman of the Department of Pharmacology & Cancer Biology

Co-Director of the Women's Cancer Program, Duke Cancer Institute

Duke University School of Medicine, Durham, North Carolina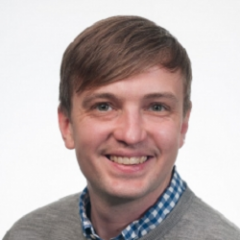 Hans W. Vahlteich Research Award: "Selective Peptide Antagonists of a Mutant Estrogen Receptor"

Assistant Professor, Department of Medicinal Chemistry & Pharmacognosy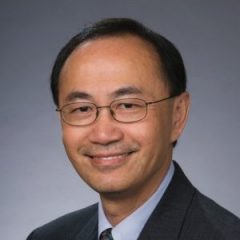 Alumnus of the Year Award

Dr. Gilbert N. Lam, PhD '81

President & Chief Scientific Officer, MicroConstants, Inc.
2016 Graduate Student Awards and External Trainee Awards
This year, we have given out over $25,000 in graduate student awards and scholarships.  To see who received which award and for the list of other significant external awards received by our graduate students and postdocs, click on the link below.
2017 Poster Award Winners
Biology: Molecular & Cell Biology; Mechanism of Action

First prize: Takeda Pharmaceuticals Award for Excellence in Research

Matthew Dean, Vivan Jin, Joanna Burdette, "Ovarian Colonization of Fallopian Tube Epithelium-Derived High Grade Serous Tumors: An Important Step in Metastasis"

Second prize: Hospira/Pfizer Award for Excellence in Research

Matthew Gilbertson, Karin C. Nitiss, Matthew Summerlin, John L. Nitiss, "Characterization of etoposide hypersensitive human Top2α mutants"

Second prize: Horizon Award for Excellence in Research

Tanja Florin, Cristina Maracci, Michael Graf, Prajwal Karki, Dorota Klepacki, Marina Rodnina, Daniel Wilson, Nora Vazquez-Laslop, Alexander Mankin, "An Antimicrobial Peptide that Turns the Ribosome into a Release Factor Trap"

Chemistry: Discovery, Modeling, Design & Evaluation of Novel Drugs; Detection & Delivery Systems

First prize: Takeda Pharmaceuticals Award for Excellence in Research

Alanna Condren, Laura Sanchez, "Pseudomonas aeruginosa shifts its specialized metabolism in response to biofilm inhibitors"

Second prize: AbbVie Award for Excellence in Research

Dulari Jayawardena, Arivarasu N. Anbazhagan, Pradeep K. Dudeja, Hayat Onyuksel, "Superior therapeutic effect of micellar encapsulated vasoactive intestinal peptide nanomedicine over free peptide in ameliorating DSS induced colitis"

Second prize: Horizon Award for Excellence in Research

Peter Sullivan, Daniel May, Jimmy Orjala, "Correlating phylogeny and chemistry to improve the efficiency of the natural product drug discovery pipeline"

Clinical, Social, and Applied Sciences

First prize: Takeda Pharmaceuticals Award for Excellence in Research

Ali Alobaidi, Beenish S. Manzoor, Diana Moreno, ChoAh Kim, Ben Gerber, Lisa Sharp, Edith A. Nutescu, "Anticoagulation Self-Testing Competency in a Minority Patient Population: Preliminary Experience from a Randomized Controlled Trial"

Second prize: Hospira/Pfizer Award for Excellence in Research

Annie Situ, Beenish Manzoor, Lisa Sharp, Ben Gerber, Lauren Castro, Maryanne Holtcamp, Charity Ball, Edith Nutescu, "Patient-Related Factors Determining Feasibility of Anticoagulation Self-Monitoring in a Minority Population: A Qualitative Assessment"

Second prize: AbbVie Award for Excellence in Research

Johnathan Bisson, James McAlpine, James Graham, Guido F. Pauli, "Addressing the Challenges in Pharmacognosy with the Creation of an Ontology of Pharmacognosy and Natural Product Chemistry"
Awards cont.
Innovate@UIC Innovation Award

Lauren Gutgesell, Rui Xiong, Debra Tonetti, Gregory Thatcher, "Combination therapy with novel selective estrogen receptor degraders (SERDs) in de novo and tamoxifen resistant breast cancer"

Guiping Zhang, Jianjun Cheng, John D. McCorvy, Bryan L. Roth, Alan P. Kozikowski, "Discovery of N-substituted 2-Phenylcyclopropylmethylamines as Functionally Selective 5-HT2C Receptor Agonists for Potential Use in Antipsychotic Medications"

UICancer Center Cancer Science Prize

Jason Bugno, Hao-jui Hsu, Seungpyo Hong, "Dendritic-Linear Polymer Hybrid Nanoparticles for Tumor-Specific Accumulation with Tailored Tumor Permeation"

Sue Hyun Lee, Manel Ben Aissa, Yue-ting Wang, Emily Nepomuceno, David Gonzalez, Emily Pierce, Gregory R.J. Thatcher, "Characterization of a novel model of oxidative stress to investigate the role of 4-HNE in neuroinflammation and traumatic brain injury"

Center for Clinical and Translational Science (CCTS) Multidisciplinary Team Science Award

Subbulakshmi Karthikeyan, Daniel Lantvit, Joanna E. Burdette, "Signaling pathways contributing to tumorigenesis and peritoneal spread of a spontaneous model of fallopian tube derived cancer"

Student Chapter Choice Awards

Sezen Meydan, Nora Vazquez-Laslop, Alexander Mankin, "Synthesis of two overlapping proteins from a single gene that is critical for oxygen metabolism in bacteria"

Thomas Speltz, Sean Fanning, Christopher Mayne, Colin Fowler, Jeanne Danes, Emad Tajkhorshid, Geoffrey Greene, Jonna Frasor, Terry Moore, "γ-Functionalized Hydrocarbon Stapled Peptides for the Estrogen Receptor/Coactivator Interaction"

Dolly Sharma, Shan Xing, Yu-Ting Hung, Rachel N Caskey, Maria L Dowell, Daniel R Touchette, "Cost Effectiveness Of Ivacaftor And Lumacaftor Combination For The Treatment Of Patients With Cystic Fibrosis In The United States"

Beenish Manzoor, Todd A. Lee, Lisa Sharp, William Galanter, Surrey Walton, Edith A. Nutescu, "A High Percentage of Newly Initiated Direct Oral Anticoagulant Users Switch Back to Traditional Therapy"
Thank you for your Support!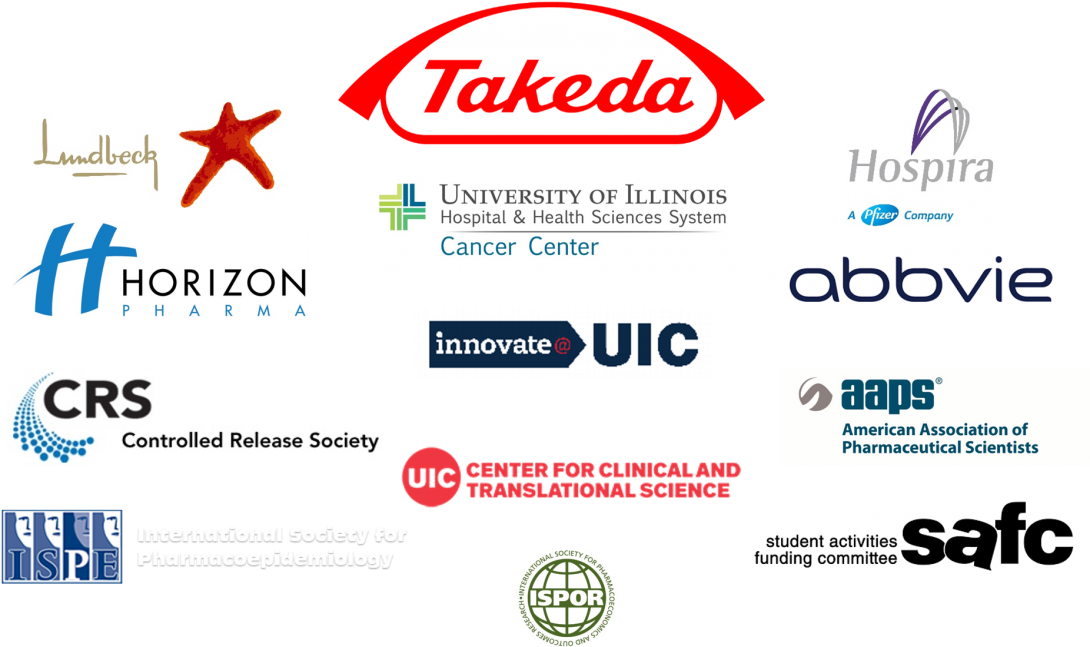 2017 Sponsors