College of Pharmacy Research Day
Research Day is an annual College-wide event that brings together our trainees, alumni, faculty members, and staff as well as industry and academic colleagues from the Chicago area.
Organized in November, the event showcases the research of our students and postdoctoral trainees, with nearly 100 posters presented.  We invite exciting keynote speakers whose cutting edge research appeals to campus-wide audiences.  The day concludes with award ceremonies and reception.  We recognize our outstanding students, faculty members, and alumni as well as top poster presenters.
The 12th Annual Research day was a great success, with 89 posters presented, a fantastic keynote seminar by Dr. Hergenrother, and great participation from our alumni and external colleagues from industry, including 57 of our poster judges. We would like to thank our corporate sponsors (Astellas, Baxter, Genentech, and Horizon), along with our University supporters (OTM Innovate@UIC, UI Cancer Center, CCTS,  ISPOR, and ISPE) and other outside donors (Swanson Family Research Day Fund) that provided funds for the event and poster awards.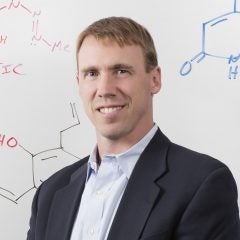 Keynote Presentation: "New Strategies for Anticancer and Antibacterial Drug Discovery"

Kenneth L. Rinehart Jr. Endowed Chair in Natural Products Chemistry

Professor, Department of Chemistry

University of Illinois Urbana-Champaign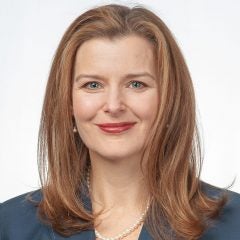 Research Impact Award

Dr. Katie J. Suda, PharmD, MS, FCCP

UIC Infectious Disease Pharmacotherapy Fellow, 2002

Professor of Medicine and Pharmacy, University of Pittsburgh Schools of Medicine and Pharmacy
2020 Graduate Student Awards and External Trainee Awards Heading link
This year, we have given out over $25,000 in graduate student awards & scholarships, and recruiting scholarships.  To see who received which award and for the list of other significant external awards received by our graduate students and postdocs, click on the link below.
2021 Poster Award Winners
| Category | Place | Authors | Title | Winner |
| --- | --- | --- | --- | --- |
| Biology: Molecular & Cell Biology; Mechanism of Action | Horizon Award for Excellence in Research 1st Place | Marianne Palczewski, Hannah Kuschman, Sushma Sappa, Scott Gladstein, Kabirul Islam, Eric Kool, Vadim Backman, Douglas D. Thomas | Nitric Oxide Controls the Expression of Tumor-Associated Genes by Inhibiting DNA Demethylases TET and ALKBH2 in Triple-Negative Breast Cancer | |
| Biology: Molecular & Cell Biology; Mechanism of Action | Baxter Award for Excellence in Research 2nd Place | Jane Miglo, Amrita Salvi, Joanna E. Burdette | The Impact of Aging Ovarian Follicular Fluid on Fallopian Tube-Derived Tumorigenesis | |
| Biology: Molecular & Cell Biology; Mechanism of Action | Genentech Award for Excellence in Research 3rd Place | Yitao Dai, Alessandra S. Eustaquio | Biosynthesis, Transport, and Regulation of Pseudovibriamides Isolated from Marine Sponge Bacteria | |
| Chemistry: Discovery, Modeling, Design & Evaluation of Novel Drugs; Detection & Delivery Systems | Horizon Award for Excellence in Research 1st Place | Lydia J. Davis, Manead Khin, Tara Spencer, Joanna E. Burdette, Jimmy Orjala | Application of Environmental Stressors and Informatic Analyses to Enhance Production and Diversity of Antiproliferative Metabolites from Cyanobacterium, Nostoc Sp. UIC 10607 | |
| Chemistry: Discovery, Modeling, Design & Evaluation of Novel Drugs; Detection & Delivery Systems | Baxter Award for Excellence in Research 2nd Place | Evan Phillips, Vytautas Bindokas, R. John Solaro, Beata Wolska, Jan Kitajewski, Steve S.-Y. Lee | 3D Spatial Quantitative Analysis of the Cardiac Lymphatics in a Mouse Model of Hypertrophic Cardiomyopathy | |
| Chemistry: Discovery, Modeling, Design & Evaluation of Novel Drugs; Detection & Delivery Systems | Genentech Award for Excellence in Research 3rd Place | Dimosthenis A. Koinas, Bo Wu, Anthony Y. Pajak, Zhou Xiaojuan, Keith W. Miller, Karol S. Bruzik | Design and Development of Site Specific Null Allosteric Ligands for γ-Aminobutyric Acid Type A Receptor as Reversal Agents to General Anesthesia | |
| Clinical, Social, and Applied Sciences | Horizon Award for Excellence in Research 1st Place | Pei-Wen Lien, Foluso Agboola, Mrinmayee Joshi, Dmitriy Nikitin, Zaid Yousif, Shani Patel, Vinura Withanawasam, Saira Jatoi, Eden Gebre, Jeffrey Tice, Jon Campbell, Daniel Touchette | Cost-Effectiveness of Eculizumab and Efgartigimod for the Treatment of Generalized Myasthenia Gravis | |
| Clinical, Social, and Applied Sciences | Baxter Award for Excellence in Research 2nd Place | Eden Keller, Brianna McQuade, Abigail Elmes, Robert Didomenico, Jennie Jarrett | Stratification of Burnout in Health-system Pharmacists: A Focus on the Ambulatory Care Pharmacist | |
| Clinical, Social, and Applied Sciences | Genentech Award for Excellence in Research 3rd Place | Kevin Cheng, Christian San Andres, Emen Salam, Jin Han, James Lee | 30-day and 90-day Readmissions Between Genotype-Optimal and Genotype-Suboptimal Antiplatelet Therapy Following Percutaneous Coronary Intervention | |
| Innovate@UIC Innovation Award | 1st Place (tie) | Madeline Hennessy, Anna Gutridge, Alexander French, Richard van Rijn, Andrew P. Riley | Development of Potent Mu-opioid Receptor Partial Agonists from the Ethnomedicinal Plant Akuamma | |
| Innovate@UIC Innovation Award | 1st Place (tie) | Kyle Kremiller, Lisa Rusali, Carolyn Straub, Malaika D. Argade, Andrew P. Riley | Modular Synthesis and Biological Assessment of Aristoquinoline, an Unique Inhibitor of α3β4 Nicotinic Acetylcholine Receptor | |
| Innovate@UIC Innovation Award | 2nd Place (tie) | Simone Creed, Anna M. Gutridge, J. Brent Friesen, Guido F. Pauli, Richard M. van Rijn, Andrew P. Riley | Investigating the Structure-Activity Relationships of Akuammicine – An Alkaloid from Picralima nitida | |
| Innovate@UIC Innovation Award | 2nd Place (tie) | Saad A. Alqarni, Ruikun Du, Han Cheng, Qinghua Cui, Norton P. Peet, Irina N. Gaisina, Lijun Rong, Terry W. Moore | Discovery & Development of a Novel Influenza A Inhibitor Targeting Group 2 Hemagglutinins | |
| UI Cancer Center Cancer Science Prize | 1st Place | Amrita Salvi, Laura R. Hardy, Kimberly N. Heath, Melissa R. Pergande, Stephanie M. Cologna, Joanna E. Burdette | Investigating the Role of PAX8 in Modulating the Tumor Microenvironment of High-Grade Serous Ovarian Cancer | |
| UI Cancer Center Cancer Science Prize | 2nd Place (2 awards) | Yi-Chien Wu, Steve S.-Y. Lee | Single-cell 3D Spatial Omics for Tumor Hypoxia | |
| CCTS Multidisciplinary Team Science Award | 1st Place | Ziwei Zhang, Xiuyuan Ma, Julia Ekiert, Philana Phan, Yu Gao | Quantitative Proteomic Analysis of Exosome in HR+/HER2- Patient | |
| ISPOR Student Chapter Choice Award | 1st Place | Kanya Shah, Aisling Caffrey, Andy Szczotka, Dea Belazi, Stephen Kogut | Real-World Utilization of Top-Down and Step-Up Therapy and Initial Costs in Crohn's Disease | |
| ISPE Student Chapter Choice Award | 1st Place | Carter McCormick, David Dadiomov, Rebecca Trotzky-Sirr, Dima Qato | Prevalence and Distribution of High-Risk Prescription Opioid Use in the United States, 2011–2016 | |
Setting aside the challenges of things being virtual…I am, again, overall impressed with the research work thoughtfully conceived and then carried out there at UIC COP. The students, both grad and PharmD, are receiving a measurably better education now than in the past, because of your efforts.  You should all go home at night, virtually!, knowing that you are training and educating future leaders in pharmacy and the health care professions.

2018 UIC College of Pharmacy Alumnus of the Year, commenting on the success of the Virtual Program

|